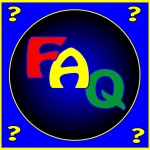 How do I download my order? Please download from your cart or check your email to download the file. Download product instructions:1.Complete the checkout process then you will see your products listed,  below them will be your download links. These downloads will also be sent to your email. 2.Click the links to save them to your computer documents for printing.
I didn't save my file to my computer what should I do? We give you 2 opportunities to download your order so please save it the second time to your computer documents.
Can I order 1 set and use it for more than 1 child? YES, order once and use over and over again.
How do I print for multiple children? Open file, select the page you want to print than change the print quantity on your printer settings.
Can I get a refund on my order? Were sorry but we cannot refund any digital download products so REFUNDS cannot be granted.
How Do I open a  zipped file? If your do not have a zipped file extractor please download one of the following:  7zip or WinRAR and follow their directions to extract the file.
How do I open a PDF file? Please download Adobe PDF Reader.
How do I become a member to receive FREE products and Free childcare forms? It's easy all you have to do is sign up under the members corner for your FREE membership today. You will create a password, gain access to FREE MTN products and childcare forms monthly.
What is Members Perks? Members perks is where you will go as a member to receive your FREE member only products and forms.How do I get my member perks products? You will be sent a password in our monthly newsletter to access our  FREE password protected products. These are only offered to members only and will change each month.
Download FREE Product instructions:
1.Key this password in the products under the member perks menu for each product you want.
2.Add them each to your cart for FREE.
3.Complete the checkout process for FREE then you will see your products listed and below them will be your download links.
4.Click the links to save them to your computer documents for printing.
Can you tell me more about Member Perks and how to join and download? Yes please view our informational packet Click HERE now to view.
Do I print my order or will it be mailed to me? MEET THE NEEDS CURRICULUM is priced at such a great low price and can be used for an unlimited amount of children because all of our products are digital downloads. This means you don't have to wait for any mail orders so you can start printing your products immediately for as many children as you have in your group. So if you only have 5 children today then there's no need to waste ink or paper on your absent children. You print what you need that day, week or month for as many children as you need it for.
Is your checkout process secure? Yes if you see the security (S) in the https:// before our web address and a locked padlock you are on our secure site. If you do not see this please type in https://www.meettheneedscurriculum.com/ then proceed. Unfortunately we cannot be responsible for your choice browser so please view the image below to double check before you checkout from your browser to be safest. NOTE: You should always see https:// and a locked padlock before completing the check out process on any online website.